I've decided to go on easier with my self for a period of time. Training for that Iron triathlon last year was so demanding that I did forget what is to have a free Sunday to go for a holiday, have fun without cycling clothes, my bike and my tri watch.
I've had so much of all that, that now I seem to enjoy an easier and shorter training. 30 minutes of running or one hour of indoor cycling trainer is ok to maintain fitness and not lose contact with sports. I know that I can't be faster with easy short training but it is what it is, for now at least. I even felt like leaving my tri watch, the V800 on the drawer for future need. I removed sensors (speed/cadence) from the bike and I've not put the chest strap not once two months now.
A simple
Timex Ironman
would do the job I need. A basic time measuring device with 30 lap time memory if I ever feel the need to time each lap and possibly calculate my pace. (not probably for now)
So, how do I log my training? Well, I use the old way, a notebook writing down the minutes devoted to sports each day of the month.
Who would thought that a data collector freak would stop recording every minute of exercise and every ridden meter with a bicycle?
Read also: Training with a simple watch
Maybe I got too bored with all that and just like to enjoy the procedures without giving too much thought on pace/distance ridden, avg speed, avg heart rate etc. Just run without worrying about anything not worthing to worry about now.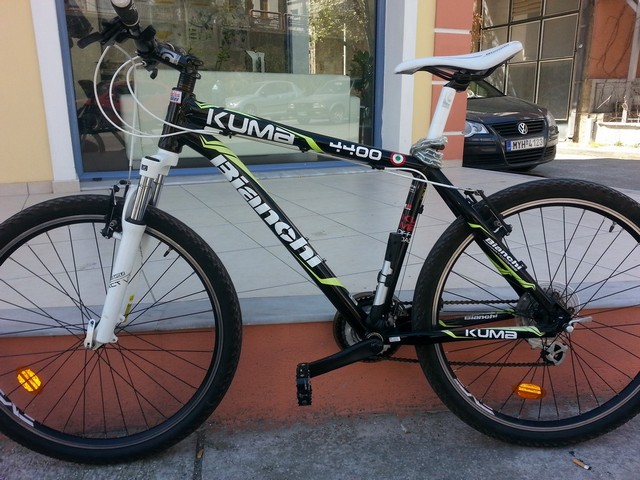 But I don't plan to stop sports. Not at all. Just set different goals and aim at the fun part of doing sports while keeping fit. So I am about to try something new. I've enrolled in my first off-road triathlon,
Xterra Greece
this April and that's a good opportunity to finally use my old mountain bike I bought years ago.
Let's see where this road leads!